Cured In Place Lining for natural gas & pressure pipelines: a revolutionary trenchless technology that extends life by 100 years
The PPM Starline® 2000 system can line pipelines from 4" to 48" in diameter and lengths up to 2000 ft. per section.
Effective for cast iron and steel pipelines

Seals all leaks & prevents future leaks

Eliminates internal corrosion

More cost efficient than traditional replacement

Minimizes excavation and re-construction

Reduces environmental issues & disruptions that accompany excavation

Reduces installation time (500ft – 1000ft per day)

Adds 100 years of new/additional life to pipes
What are the ideal sites and situations for Starline CIPL?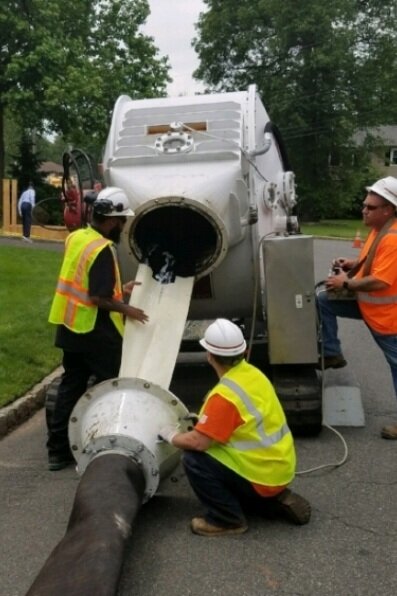 Independent testing by NYSEARCH/PHMSA and Cornell University with lined pipe in live pressurized gas service determined a 100 + year viability of field-aged Cured-in-Place pipe as alternative to full pipeline replacement. The tests determined that CIPL provides substantial pipeline renewal and is a viable option to conventional replacement methods for cast-iron and steel distribution pipelines.
The project compiled and developed information to advance a broad understanding of the potential for using CIPP lined pipe as a safe and practical rehabilitation or reconditioning option in the gas industry. NYSEARCH/NGA members and independent experts at Cornell University extracted field-aged CIPP lined pipe to extreme and conducted a demonstration project of the full CIPP planning, installation and post-installation process.
The Starline® liners are seamless / joint-less circular woven fabric-hose made of polyester yarns and a plastic coating (PU/PE) which is bonded as inner liner into the host pipe using a solvent-free two-component adhesive custom fit to each project.
PPM holds the exclusive license for North America for the Starline ® liner.